Our mission is to provide you with the best talent in the business along with the most secure, reliable, and full-featured software platform to make your credentialing program truly elite.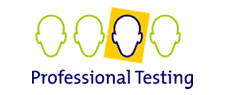 Professional Testing, Inc.
Professional Testing, Inc. (PTI) - Our full range of client services includes program audits, accreditation preparation, policy development, recertification requirements, implementation of effective organizational and governance structures, and ethics and disciplinary procedures. Our team provides expertise in best certification practices and program management. Our mission is to satisfy our clients' needs in planning, developing, implementing, and maintaining high quality examinations.

Assessment, Education, and Research Experts
Assessment, Education, and Research Experts (AERE) is home to premium assessment, research, accreditation, and psychometrics services. Our services are highly professional and customized to meet the needs of our esteemed clients. Through consultation and collaboration with our clients, we are able to offer innovative solutions. We pride ourselves on the service that we provide to our customers, so our culture and business model is designed to give our clients the best experience imaginable.
Mickie Rops Consulting
Mickie Rops Consulting. With over 20 years of certification, certificate program and standards consulting experience and over 150 clients, including 55 ANSI National Accreditation Board (ANAB) accredited certifying bodies and certificate issuers and ANSI-accredited standards developers, you can count on us for accreditation-readiness audits / annual internal audits / management system development / policy and collateral document development / practice audits and competency modeling / on-demand hourly counsel and more.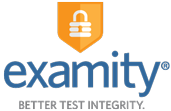 Examity
Examity is the world's leading solution for learning validation. We work with colleges, universities, employers, and certification providers to create secure, high-quality educational experiences – and ensure that learners who play by the rules are honored for their work. Examity offers multiple forms of live proctoring to meet client needs. Proprietary machine learning algorithms are applied to detect potential violations. Any aberrant behavior is captured via screenshots, audio files, and video. The Examity remote proctoring option is fully integrated with the Prolydian platform.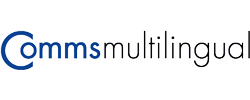 CommsMultilingual
CommsMultilingual is an ISO-certified company that offers specialist translation, localisation and adaptation services to organisations in many parts of the world. We focus on areas that are challenging to translate, where our subject matter expertise, expert project management and focus on quality are really important for a successful outcome.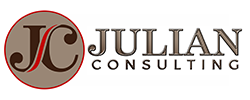 Julian Consulting
Dr. Ellen Julian offers practical psychometric advice, consulting, and mentoring for certification organizations and medical schools.
If you wonder which exam improvement efforts might have the most impact, or your Board of Directors wants to truly understand the business of certification or seeks a second opinion, or your psychometrician needs help choosing a vendor, or you're worried that you may be missing a critical piece of information, call for practical advice from a friendly psychometrician who speaks in plain language and has 30+ years' experience running large and small testing programs.