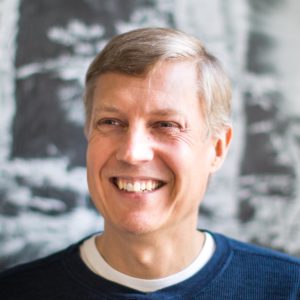 Jamie Tillman
Chief Executive Officer and Lead Architect / Co-Founder
Jamie started off as a musician and writer, but discovered he was usually tinkering with computers instead of "working." Then he found out people would actually pay him to do what he would have done for free, anyway.
Throughout his career, Jamie has filled a variety of roles -- solo programmer, team lead, VP of Product Development, even CEO and co-owner of a multi-million dollar software company. He has served some of the largest State government agencies in the USA, non-profits and for-profits of all sizes, and upstart entrepreneurs with nothing but an idea and a nest-egg. Decades of invaluable experience led Jamie to establish Prolydian with his long time friend, Jay Foster. Jamie lives in Tallahassee with his wife and 2 kids.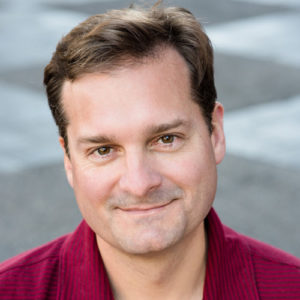 Jay Foster
Director of Strategic Alliances / Co-Founder
Jay has an entrepreneurial spirit and a deep passion for creating technology-based businesses that empower, heal, help, and connect. Having over twenty years of experience developing and managing technology projects including assisting organizations with certificate and certification programs, Jay co-founded Prolydian with ("the wizard") Jamie Tillman. Jay lives in Tallahassee with his wife Danielle, son Braden, and cat Mr. Mustache.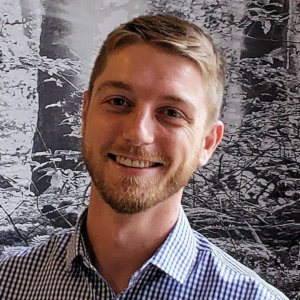 Michael Mayer
President
Michael is a graduate of Florida State University, earning a B.S. in Psychology in 2010. After undergraduate school, he continued his studies at FSU through a fellowship that required extensive training in statistics, with an emphasis on research methodology and measurement theory. Through this fellowship he gained a well-rounded background in both the theoretical basis and applied aspects of Classical Test Theory (CTT) and Item Response Theory (IRT).

He currently serves as the President of Prolydian, LLC, contributing to the technical design and implementation of the company's proprietary exam management, delivery, and analysis system. A native of Tallahassee, Michael is a lifelong fan of the Florida State football and basketball teams, an avid reader, and a certified scuba diver. He currently lives in the tiny town of Thomasville, GA with his husband, Maverick, and two dogs, Luna and Packer.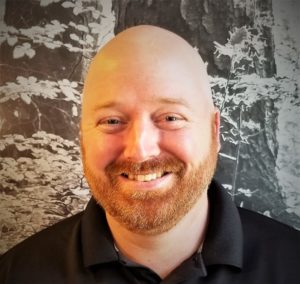 Jeff Groom
Chief Technology Officer
Jeff started his career at the Office of Financial Regulation (OFR) working in Securities Regulation before transitioning into development and administration of IT systems. He joined the Prolydian team providing software support, system enhancements, and system maintenance for multiple programs. Jeff's roles and responsibilities have evolved to include security administration and system administration. He lives in Tallahassee with his wife, Marisa, and daughter, Finley.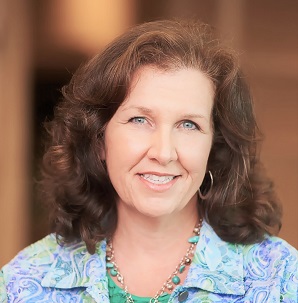 Alina Cooper
Director of Client Success
Alina is a Certified Association Executive and holds a Credentialing Specialist certificate from ICE. Drawing from her experience in the testing industry, she is excited to serve clients and partners in their mission to positively impact and measure applicants' competency through verified assessment practices, innovative delivery solutions, and support services. In an earlier venture, Alina proudly managed the day-to-day operations of a certification department for a national 501c (6) organization with four NCCA accredited programs. Her knowledge, can-do-attitude and enthusiasm will enrich stakeholders' experiences and assist in their success. She believes that passion is magic, and people are fascinating.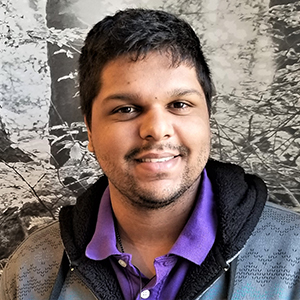 Sean Ebanks
Full-stack Developer
Sean began programming in his adolescence, enamored with creating video games. After graduating from FSU with a degree in Computer Science, Sean's focus shifted to web app development. He now works full stack on various systems in Prolydian, implementing such features as booklet generation and proctor integrations. When he's not working, you'll probably find Sean live streaming, cooking up a mean fish sandwich, or flying off of his scooter.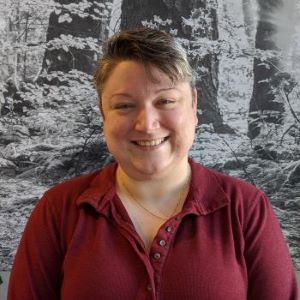 Lindsey Reanier
Quality Control Manager
Lindsey is a Tallahassee native and Florida State University graduate with a bachelor's degree in electrical engineering. After college, she worked in a variety of jobs in software testing, theater, escape rooms, and elections. Now, she is excited to join the Prolydian team to help provide quality assurance and customer support. Outside of work, she enjoys arts and crafts, playing board games, and trivia. Her cat, Liam, carries the trivia team.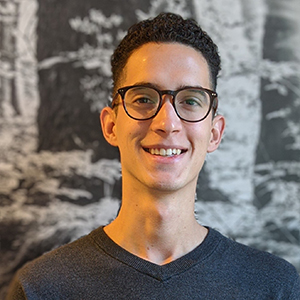 Carlos Santos
Lead Front-end/UX Designer
Carlos was introduced to his first computer when he was six years old. Within a month he was surfing the internet, and after a year he was fixing his parents' wifi router. What started out as a curiosity and a love for technology soon turned into a passion for programming. He started programming when he was twelve years old and made his own app when he was thirteen. Spending nights after school working on side projects and advancing his skills, he realized he wanted to do this for the rest of his life. Carlos now spends his time designing and implementing user interfaces for Prolydian as well as frequently petting his cat, Mellow.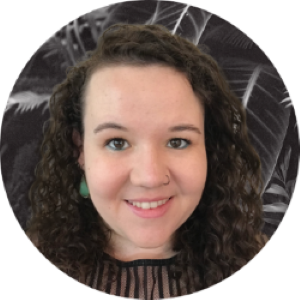 Jessica Van Riper
Client Success Manager
Jessica recently moved to Atlanta, GA after graduating from the Universitat Pompeu Fabra Barcelona School of Management with a Master's in Literary and Audiovisual Translation. She discovered her passion for languages during an internship in Spain while she was completing her B.F.A. in Graphic Design from Florida State University. She is fluent in Spanish as well as Catalan, a regional language spoken in northeastern Spain. Jessica has over ten years of customer service and database management experience having worked for an international photography company, a top video game brand, and a local public radio station, to name a few. She loves problem-solving and making sure that clients are getting the most out of Prolydian's platform. When she's not multitasking her way through the workday she can be found on the beach, reading horror novels, doing all kinds of crafts, hanging out with her cats, Lola and Turner, or adventuring around the globe with her partner, Dylan.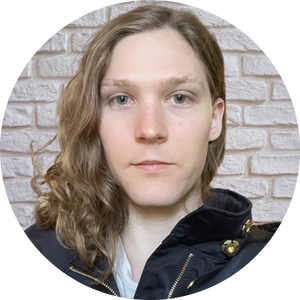 Violet McClure
Software Developer
Violet is a Florida State University alumna who discovered her passion for computer science in high school and carried that with her through college. At FSU, she worked at the National High Magnetic Field Lab while acquiring her computer science degree and continued to hone her skills as an animator and software developer. As a full stack developer at Prolydian, she is continuing to learn from her colleagues help fix and develop front- and back-end code. Outside of work, she loves helping Free and Open Source Software initiatives, developing software, rock climbing, and running.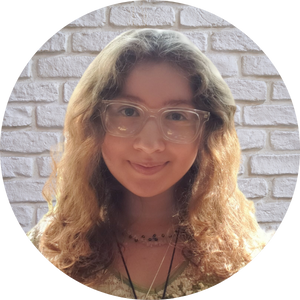 Kaitlyn Conrad
Quality Control Specialist
Kaitlyn was born and raised in Tallahassee. She was first exposed to the tech world at a young age, when her dad would make her help him build computers. However, it wasn't until a few years ago that she got into programming. After she decided she wanted to go into web development, she worked to become an early graduate of Lawton Chiles high school. She is currently a student at Tallahassee Community College and pursuing a bachelor's degree in Information technology. At Prolydian, she is included in web development and quality assurance projects, learning from the development team. In her free time, she does crochet and spoils her pet chihuahua, Kipper.
Braden Foster
Customer Support Representative / QA Specialist
A recent high school graduate and a soon-to-be college freshman at FSU, Braden takes his first step into the workforce through Prolydian's quality-assurance testing and customer support. Braden enjoys operating and understanding systems – applying this interest to his job at Prolydian, along with chemistry, computer sciences, and a 35-year-old BMW that consistently demands maintenance.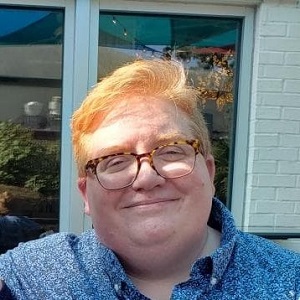 Hank Thigpen
Custom Support Representative
Tallahassee born and raised, Hank followed a passion for helping people and solving problems around the country before coming home to settle. He's worked in industries from publishing to pizza but is best known for hosting Tally's favorite trivia nights for more than a decade. Hank is excited to use that love of detail and information to provide the best possible service to Prolydian customers. When he's not in front of a computer, Hank and his partner Rachel enjoy taking local adventures or watching cartoons with their cats, Jasper and Honey Belle.