Our mission is to provide you with the best talent in the business along with the most secure, reliable, and full-featured software platform to make your credentialing program truly elite.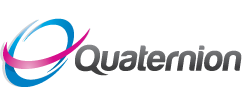 We are your friendly psychometric neighbor. We can help you from assessment design to implementation, and from small studies to full operational support. Let our highly experienced staff be your go to psychometric support team.
Compliance with professional standards,
Collecting validity evidence
Adaptive testing.
Automated test assembly.

Evidence centered design.
Standard setting.
Technical Documentation.
Job or practice analysis.